Occupational Health Suite
A suite of tools that any practice or clinic can afford and which creates a network of independent practices, collectively outclassing the national service providers.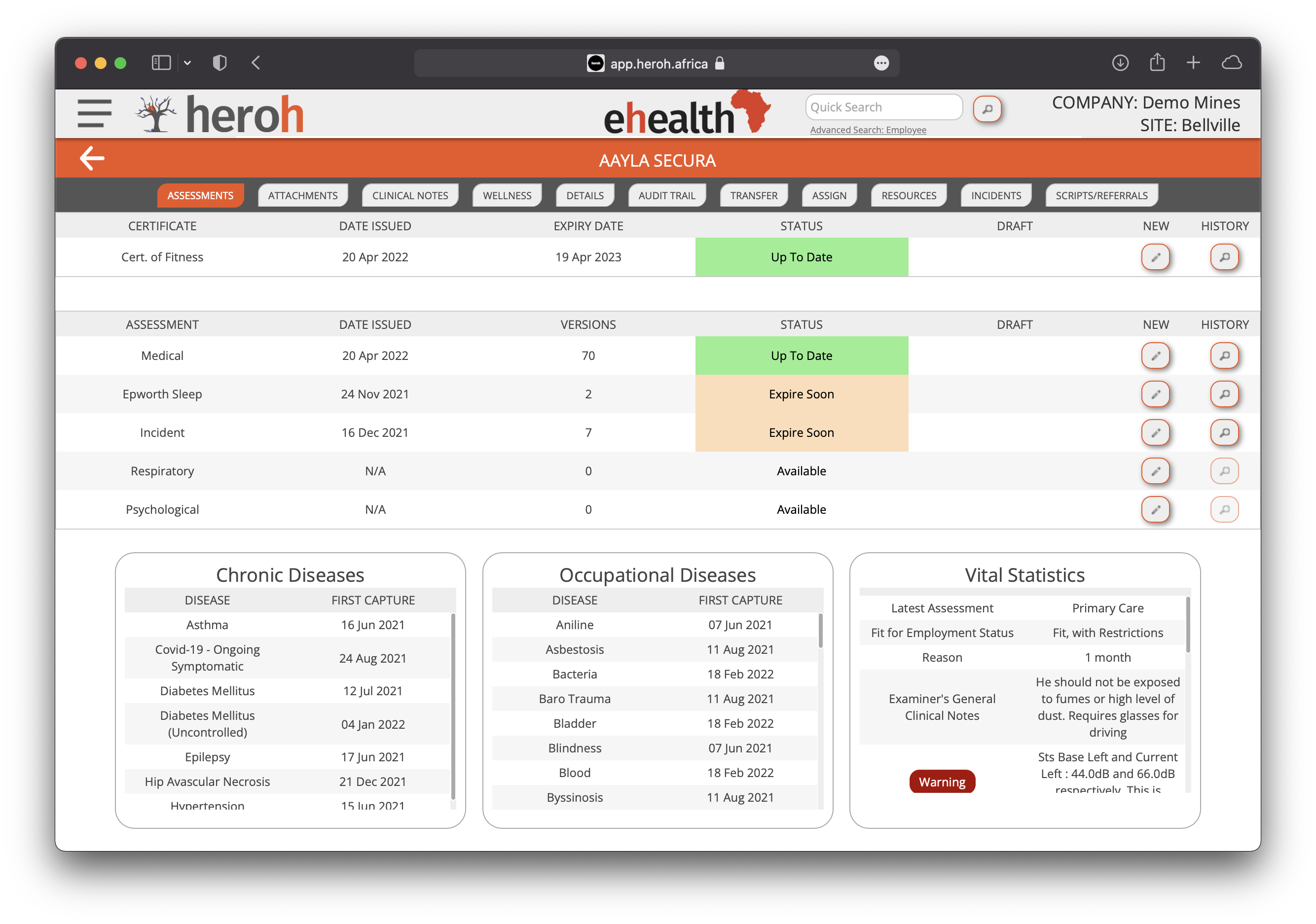 What is Heroh?
Heroh is a collection of tools used by occupational health practices and their clients to manage and track employee health by issue of a Certificate of Fitness, the industry standard document that certifies an individual as being fit to engage in a particular work activity or industrial project.
Manage Electronic Health Records
Create, update, monitor and track Electronic Health Records for your clients or employees and easily set permissions and alerts for your OH team.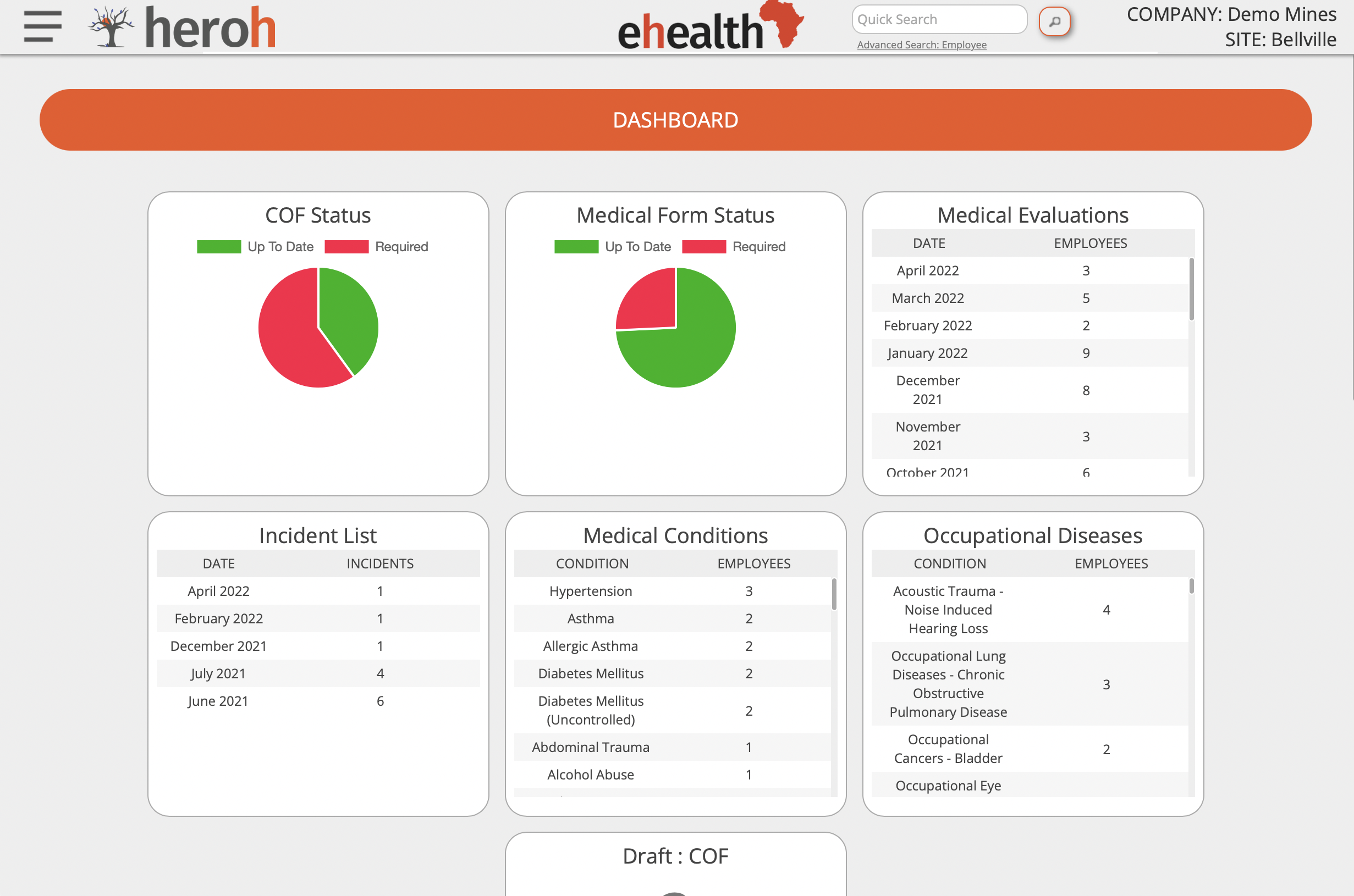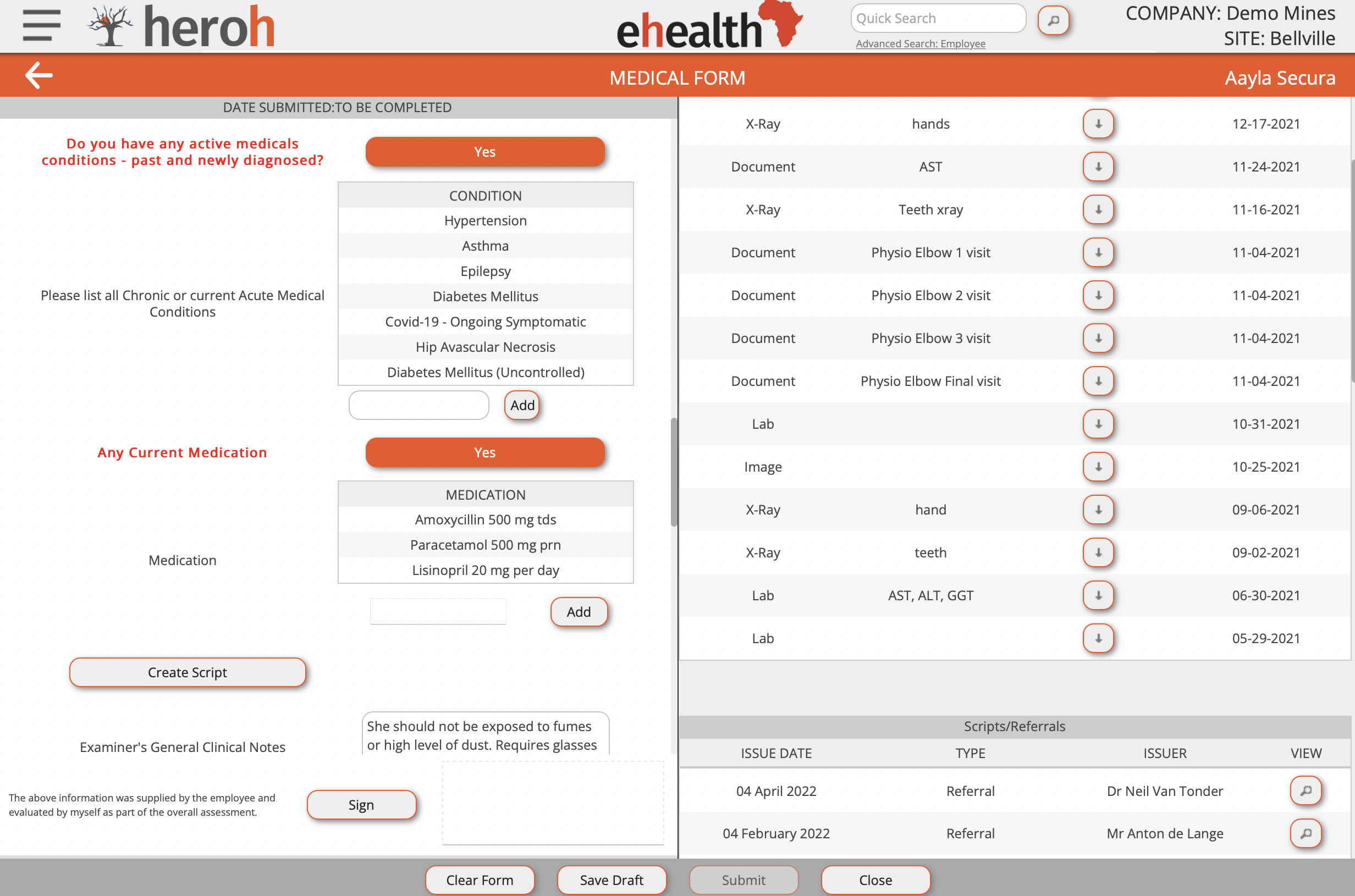 Complete standardized occupational health assessments
Assessments work like you're used to, but now they're faster, more secure and smart enough to help you complete more assessments faster.
Integrate with existing systems
Scan and upload your existing files along digital forms.

We'll keep them safe for you to use and reference later.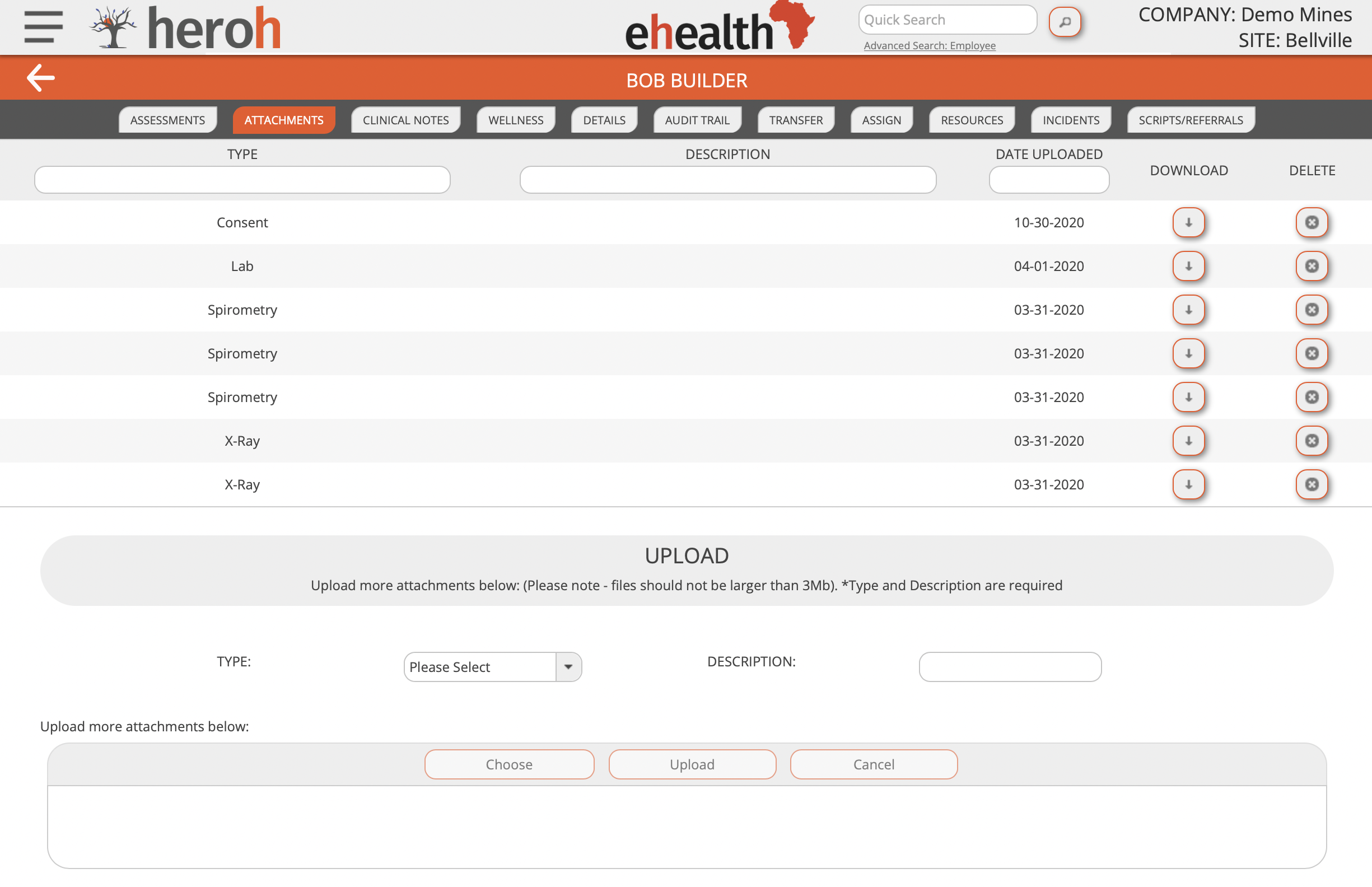 Features
Some highlights include...
Unlimited EHR's
Create as many Electronic Health Records as you need.
Unlimited team sizes
Invite anyone and everyone. No per seat charges.
Company HQ
A dedicated space to manage your entire clinic.
Supervision
Perform oversight until your staff can work independently.
Obtain opinion
Request reviews, opinions or advice from peers.
Electronic Signatures
No need for signature pads.
Team management
Manage your workforce permissions.
Unlimited clients
Work with clients & contractors in Heroh.
Priority support
Jump to the front of the line when you need help.
Easy roles
Easily manage access rights through multi-level role support.
Audit trails
Detailed audit log shows you exactly what happened.
Files management
Upload and reference to existing files by scanning them in.
Pricing
If you operate in occupational health, this is the plan for you. Includes every feature we offer plus unlimited clients, unlimited teams, and no per user fees.
Pay for what you use

No minimums

No maximums

Free for 30 days
Includes pre-employment COF's

Includes periodicals COF's

Includes exit eCOF's

All interventions free of charge
Contact Us
We'll get back to you as soon as possible.